Virtual Data Room providers in 2022
Best Virtual Data Room for Your Business in 2022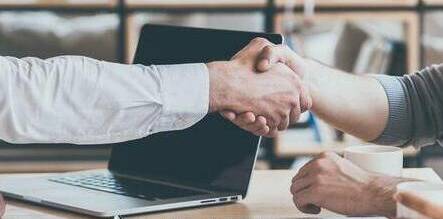 The market for virtual data rooms will exceed $3 billion in the next six years. This makes for an interesting statistic, and you're left to wonder why many corporate organizations and businesses are embracing virtual data room solutions for their operations. Let's find it out.
Here's how businesses are using virtual data rooms
Even though the concept of data rooms has existed in corporate operations for a while, these solutions have gained in popularity recently. Their main purpose is to conduct large-scale M&A and due diligence deals. However, their advantages go way beyond. Here's why businesses rely on virtual data rooms.
To secure confidential business data
Physical data rooms have a secure structure; however, there's still a chance for human error. A person using a data room may place a sensitive document in the wrong folder unknowingly, which provides an opportunity for a possible data leak. Consequently, for most businesses, delicate data is shared within virtual data rooms among select parties under the most secure standards. These businesses trust that there will be no breach and that data are shared only with approved people and used within set limits.
To ensure maximum data control
With a virtual data room, a business owner can exercise control over what data is accessed during due diligence, restrict access, and control how the accessed data is used.
There are valid reasons for these controls, thus making it easy to regulate how users share information within the data room since many delicate documents are uploaded within the system for due diligence. It eliminates the possibility of stealing information for ulterior motives or personal gain.
Furthermore, it provides room to take necessary precautions in managing the use and access of information, as a physical data room would. Some of these controls that users can exercise include:

Restriction of access
Download restrictions
Non-editable access
Fence view
No screenshots, etc.
To reduce costs
At the heart of every business activity is the desire to make a profit; before the popularity of online data rooms for due diligence, physical due diligence procedures cost businesses a lot of money. These costs were incurred through accommodation, flight and meal expenses, rental space, document duplication, and other miscellaneous expenses.
With virtual data rooms, these costs are slashed significantly, as teams can carry out due diligence from various locations and at their convenience. Consequently, businesses can save more on due diligence than before.
To conduct due diligence
Most due diligence procedures, like M&A, require different due diligence teams to use the data room.
Virtual data rooms are an efficient alternative to physical due diligence as teams can do their jobs from different locations without having to wait. This makes it easier to conduct due diligence within a shorter time frame, to close a deal, and to achieve the desired result sooner.
To ensure seamless collaboration
Virtual data rooms allow businesses to share information and collaborate with the same system. Special VDR features such as Q&A, direct messaging, video conferencing, and 24-hour customer support make VDRs a great tool for seamless collaboration. Users can engage with other users and discuss or reference documents during due diligence. Also, it allows for effective tracking of conversation, as nothing is lost on the VDR.
To automate file management
VDRs allow files to be properly categorized and indexed for proper management. It makes searching for files easier without having to comb through the entire data room. This feature makes it easy to control data access and use, as teams can only access categories that concern them.
Common uses of virtual data rooms
Now that you know what virtual data rooms have to offer, let's overview the most common uses of these tools.
Mergers and Acquisitions (M&A)
Top 3 M&A data room service providers
Donnelley
DealRoom
iDeals
M&A due diligence is the most popular use case of due diligence data rooms. M&A procedures involve the merging of two separate business entities or parts of it, to form a whole in the case of a merger. In an acquisition, a company is acquired in part or whole, by another. These procedures require due diligence on many corporate documents that reflect the entity's business standing.
With virtual data rooms, sellers can invite buyers to conduct due diligence and find the most favorable prospect. For buyers, it allows their team of experts to remotely access a company's documents through thorough due diligence and close profitable deals.
Initial Public Offering (IPO)
Top 3 data room providers for IPOs
Firmex
Datasite
SecureDocs
Due diligence virtual data rooms are required for initial public offerings. A company seeking public investors will undergo due diligence for professional analysts, investment bankers, external auditors, and attorneys to ascertain its standing for public investment.
With virtual data rooms, documents are kept secure and shared with only authorized personnel.
Corporate repository
Top 3 data room providers for corporate repository
iDeals
Clinked
Intralinks
Corporate organizations use virtual data rooms as a repository for large organizational files across different teams. The virtual data room serves as an online repository where confidential documents are kept secure and made available to authorized officials for use and decision-making.
The best virtual data room service providers
There has been a rise in VDR service providers offering data room services at varying capacities and prices.
Here's a list of the best virtual data room providers. This guide will help to compare virtual data room services from each data room service provider to see what makes them unique.
iDeals. iDeals is a data room provider that offers various packages to suit every budget. The system supports up to 25 file formats and allows inviting up to 100 people to the data room.

Intralinks. Intralinks is another major data room provider that provides a secure data room for mergers and acquisitions. It offers about 16 features that you can use to manage data effectively.

Donnelley. If you need a feature-heavy electronic data room for M&A, this data room service provider is your best choice. They have a long history of providing virtual data room solutions.

Clinked. Clinked is a virtual data room platform that offers intuitive user interfaces and bank-level data security. It allows a user to customize its data room for its brand identity.

Citrix Sharefile. This virtual data room provider offers a fixed payment option that offers an unlimited number of pages as well as an unlimited number of data users that can be invited into the data room.

DealRoom. Data room solutions from Dealroom are available to small, medium, and large-scale businesses, for as low as $1000 per month.

SecureDocs. This comes with a modern, intuitive touch to virtual data room services. It offers a free trial at a fair price.

Firmex. Firmex boasts of a robust data room system that can be used across different industries, ranging from biotechnology to finance. There's no fixed pricing, but you can request a customized quote.

Datasite. Datasite offers its services across different fields and boasts nearly 50 years of providing data room solutions with its support team available 24 hours a day.

BOX. This virtual data room provider is best suited for small to medium-scale businesses. It comes with a unique and interesting task automation and document re-signing feature.