Virtual Data Room providers in 2022
SecureDocs Virtual Data Room Provider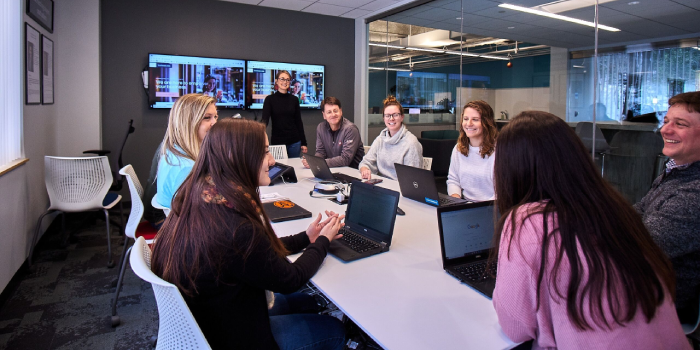 SecureDocs VDR is a cloud-based data room where you can share and store important files. One of its core strengths is the ability to store an unlimited amount of data and work on projects with an unlimited number of users.
The SecureDocs virtual data room is trusted by many companies worldwide and has earned recognition due to its affordable and easy-to-use features. One of the main advantages of SecureDocs is that it can be set up in just 10 minutes.
With a free 14-day trial, you are able to check out all of the features SecureDocs has to offer.
SecureDocs VDR features
SecureDocs offers many features, from permission-based user roles to watermarking. The main SecureDocs features include:
Drag-n-drop. You can easily upload your files to the data room with the drag-and-drop feature, or you can import files with the Fujitsu ScanSnap Scanner.
Advanced search. With this feature, you can find any file within your data room quickly.

Permission-based access. You can control access to important documents by assigning user roles, where you can choose to give the user full access, no access, view only, or download options. Access to folders can also be restricted.

The Q&A section. The questions can be quickly and directly answered in the VDR or via email. You can also create and publish responses to FAQs to save time.

Audit logs. Detailed audit logs help to keep administrators updated on data room activity with date, time stamps, and optional daily reporting. You can see who is looking at a certain document and also set activity alerts or email notifications.

Customized dashboards. With easy-to-navigate dashboards, you can examine the activity of users and track investor interest.

Electronic signature feature. There is a built-in electronic signature feature to complete agreements, so there is no need to use any other tools.

24/7 customer support. The support team is ready to help you anytime. With 99.9% uptime, you have access to your virtual data room anytime you need it.
What does SecureDocs do best?
SecureDocs VDR is designed for both large and small companies. It is trusted by many firms worldwide, as it's suitable for deal management, including fundraising, mergers and acquisitions, licensing deals, strategic partnerships, audits, business valuations, legal events, and ongoing corporate document storage.
The pros and cons of SecureDocs
User reviews allow us to identify the following strengths and weaknesses for the SecureDocs virtual data room.
Pros
Ease of use without any training or tutorials with an intuitive dashboard
Reasonable price for the features offered with no hidden fees
Start-up friendliness, with numerous intro deals for new users
Ease of sharing files with people involved in the deal
Adding users is simple and has double authentication
Simple access to the data room from anywhere in the world — anytime
Access to the file can be restricted in specific areas
Automatic watermarking for all files
Quick setup with the ability to be everything in 10 mins
Capacity to handle huge volumes of data
Ease of navigation with the VDR
Free 14-day trial with access to all features
Cons
Investment bank compliances impact the ability to use it for banking
Creating the archive copy at the end of use may require contacting customer support